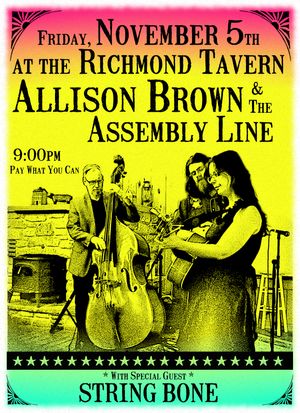 Howdy Folks! The cool weather is settling in here in Southern Ontario and I've been spending the early autumn on some fun house and pet-sitting adventures in Tecumseh and Windsor, with a ramble up to Kitchener camping out at Laurel Creek Conservation area... looking ahead to late fall with some gigs to round out the year.
I'm back in LONDON at The Richmond Tavern on Friday, November 5th with my pals The Assembly Line (Jedd House, Upright Bass, Dan Henshall, Mandolin) with our special guest String Bone! We hit the Richmond stage at 9:00pm and go until about midnight - Pay What You Can! https://www.facebook.com/events/4541380719261554
I still have some great availability for HOUSE and PET SITTING through winter 2021 and early 2022 - so if you're planning a much-needed vacation, for sure keep me in mind to take care of your home and pets while you're away - https://allisonbrown.ca/house-pet-sitting
*** DUE TO POPULAR DEMAND, CARD ORDERS HAVE ENDED FOR THIS SEASON! Stay tuned for next year! *** Everyone loves my handcrafted Christmas and Holiday cards every year... a handmade card is the perfect way to reach out to your friends, family and colleagues this season with a great surprise in the old fashioned mailbox.  I'm now taking orders for this year! All cards are "4.25 x "5.5 and include an envelope.   
Pack of 5 Cards - $15.00 plus $3.00 postage = $18.00 
Pack of 10 Cards - $30.00 plus $4.00 postage = $34.00 
Pack of 20 Cards - $60.00 plus $4.00 postage = $64.00 
Orders of over 20 cards will be priced individually.  Order now as availability is limited and mailout orders will not be accepted after December 6th. Designs will vary based on supplies, and you can let me know which designs you prefer!  Email allison@allisonbrown.ca to place your order.  Detailed photos are at: https://allisonbrown.ca/freelance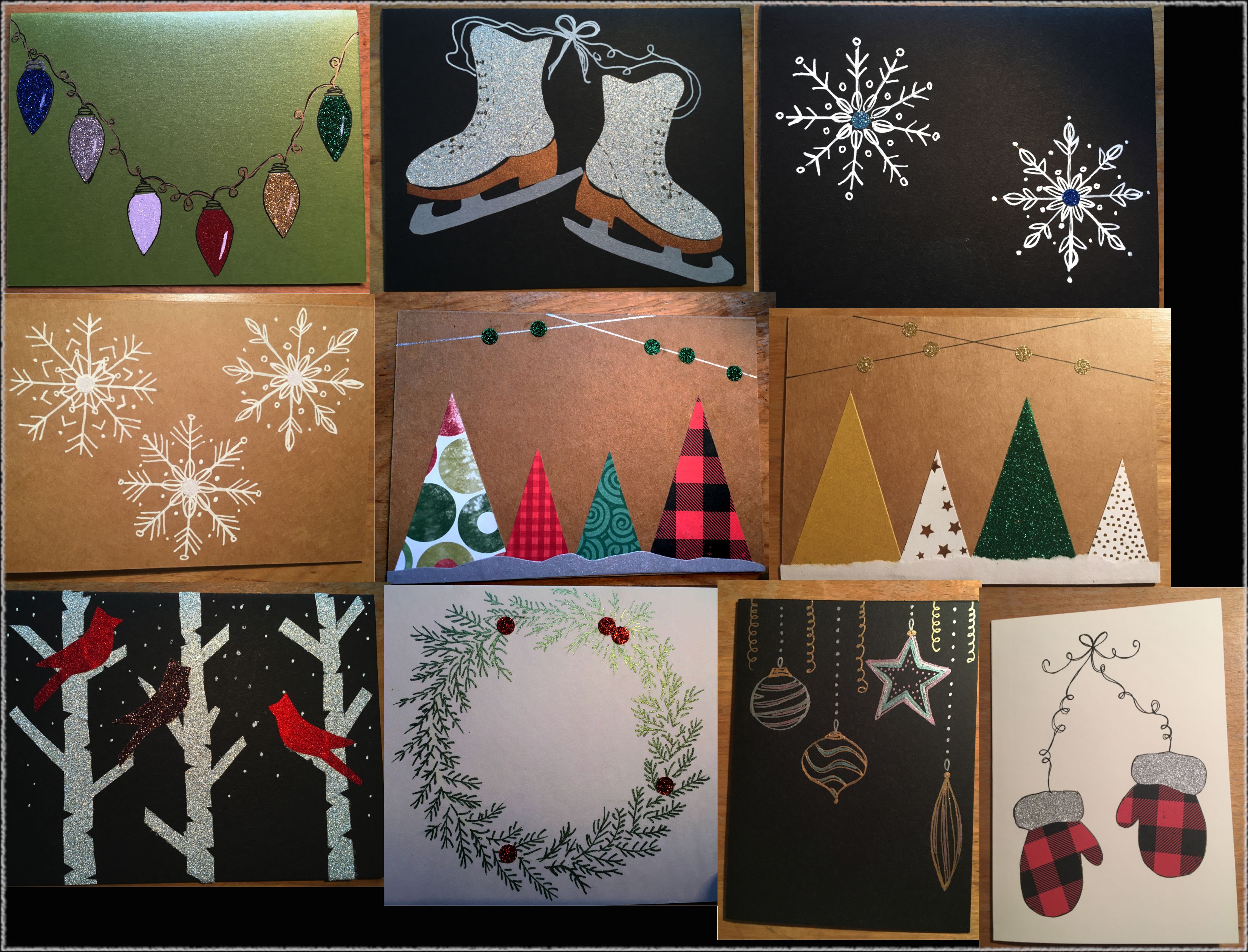 Stay tuned for more about late November gigs, and my annual "Fireside" Christmas Radio Hour coming up soon!
Enjoy the sweater season and see you in London!
Allison