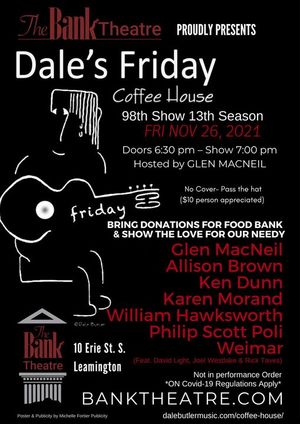 Howdy Folks! Been enjoying the autumn colours and crisp weather as winter and the holiday season is just around the corner... a couple of fundraiser performances coming up to round out November here in Southern Ontario... I'm thrilled to be part of the return of Dale's Friday Coffeehouse at The Bank Theatre in Leamington on Friday, November 26th along with a stellar lineup of local folks! More info is at https://banktheatre.com/project/dales-friday-coffee-house-98/ .  Admission by donation to the Food Bank!
and on Sunday, November 28th, I'll be playing a few songs as part of Melodies for Mental Health, an online fundraiser concert for CMHA... you can register to attend at: https://windsoressex.cmha.ca/events/melodies-for-mental-health  the Facebook event is at: https://www.facebook.com/events/623403915489195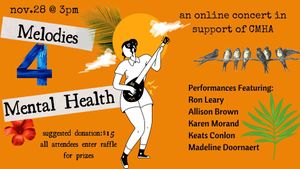 Every year at Christmas, I make the annual trek up to my snow-covered cabin in the woods in a secret location in Northern Ontario to broadcast my "Fireside" Christmas Radio hour beside the crackling fire.  I'm already chopping firewood and perfecting my special hot chocolate recipe, and starting my search for new Christmas, Winter and Holiday songs to add to the 2-Hour show; this year featuring All-Canadian music! The elves down at CJAM 99.1fm in Windsor are helping me bring the show from the cabin to the airwaves, and it'll be broadcast on CJAM as well as on CKWR and Midtown Radio in Kitchener, and Radio Western in London; stay tuned for times and dates coming soon!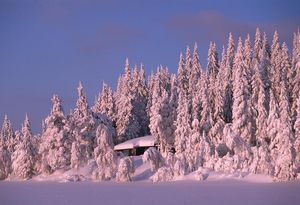 If you have a new holiday single or album coming out this year, get in touch at allison@allisonbrown.ca before December 12th, looking forward to hearing your songs!
Bookings are filling up for Pet and Housesitting through the winter season; if you're planning a March Break escape and need someone to take care of your home and pets while you're away, get in touch - still some availability as we look ahead to spring! More at: https://allisonbrown.ca/house-pet-sitting
See you out in Leamington or over ye olde internet as November fades into the holiday season!
Allison