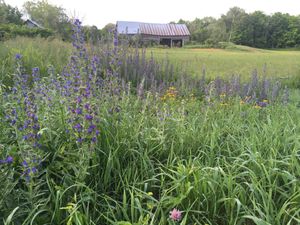 Howdy Folks!
Summer is in full swing and I'm back at the HQ in Essex County after some amazing rambles at Old School Bluegrass Camp in Elphin, and lovely concert at the Enchanted Roots Garden in London re-united with The Assembly Line (Jedd House on Bass, Dan Henshall on Mandolin).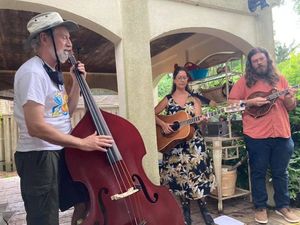 Music is reviving all over Ontario and I've got some more great shows coming up. 
Tonight, Saturday, July 17th - I'm at Open Streets in Kingsville at 6pm, kicking off a full lineup of music with a solo set..!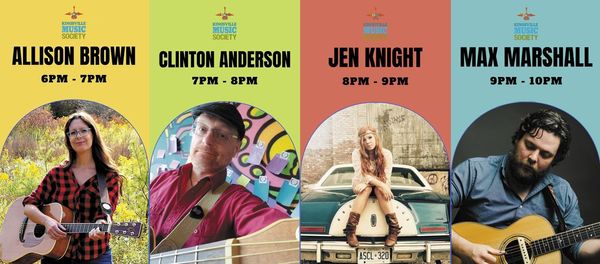 Next week, on Saturday, July 24th I'm in Amherstburg's Navy Yard Park for a solo set at 4pm, I also take the Navy Yard Park stage on Sunday, August 15th, also at 4pm!
Saturday, August 7th brings me back to London for a patio show at Anderson Craft Ales, with Dan Henshall on Mandolin from 1:00pm to 4:00pm.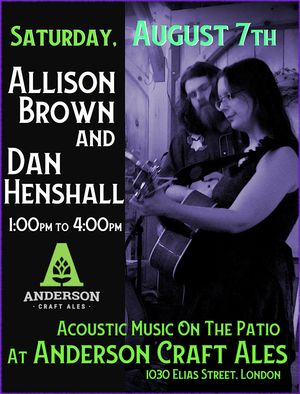 In the mix of all this, I'm taking on more fun work for musician friends, writing grants, sending music out to radio stations, bio writing and more... let my superpowers work for you - https://allisonbrown.ca/writing-administration !
See you out at a few of these LIVE shows - in person with people!! 
Allison