October is here and I'm preparing for my annual Christmas and Holiday Card fundraiser; last year I hand-crafted over 200 cards, so I'm hoping for another flurry of orders that will make the sparkles fly here in my own little Santa's workshop!  

More info is on the CARDS page; and you can click the order form to put in your requests!  The last day to order cards this year is Monday, November 21st, so order soon!
Recording Update: I had an amazing time in the studio in August recording at The Sugar Shack in London and FIVE new cover songs are coming your way soon.  If you haven't followed me on SPOTIFY be sure to keep posted to my page as I'll be adding the new songs soon!  Thanks so much to everyone who contributed to my Go Fund Me towards this project and you'll be getting the new tracks as soon as they're ready (before everyone else)!
I'll be spending October in Southern Ontario; doing some dog-sitting in Amherstburg, while working on a ton of great freelance projects supporting other artists and musicians. And, I'll be back at The Serenity Cafe in Windsor's Ford City on Thursday, October 27th, one hour solo set, 8:00pm, pass the hat!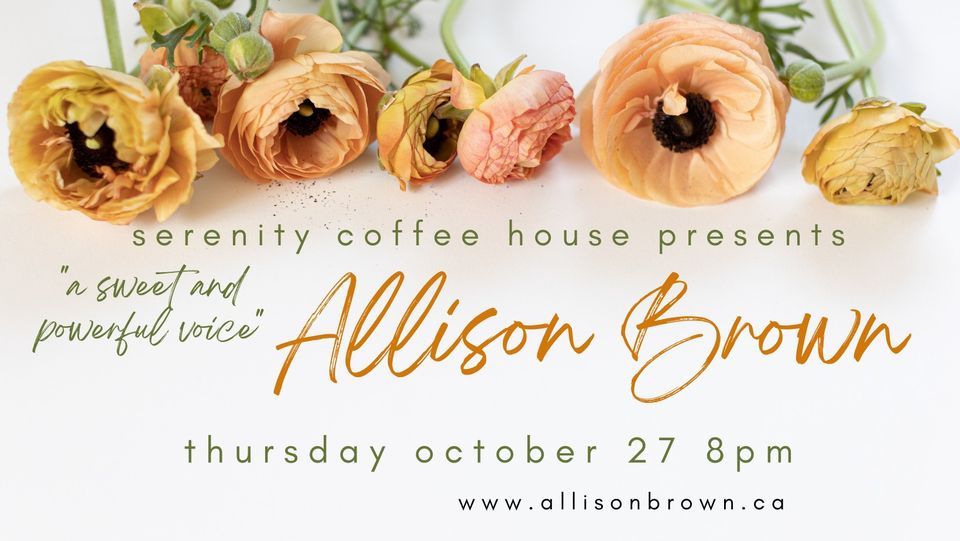 Stay tuned for when those new tracks drop, and enjoy the glorious fall weather! 
Allison