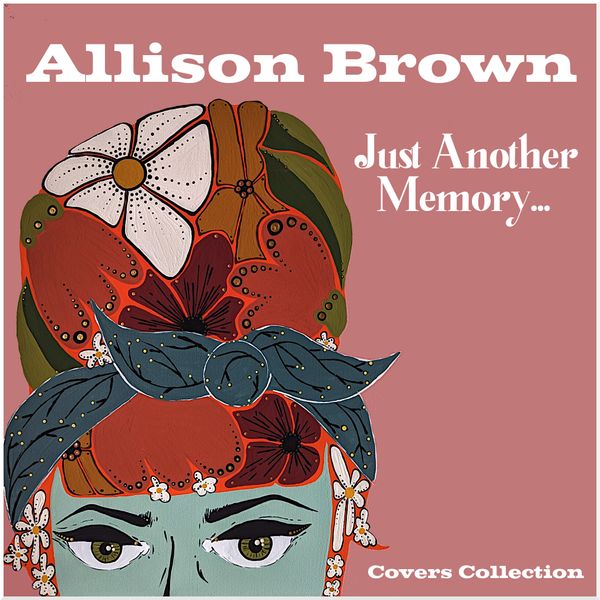 I'm thrilled to announce that "Just Another Memory", my covers recording project is available here on my music page: https://allisonbrown.ca/music and will soon be available on Spotify!  You can listen or download for free, if you'd like to make a donation towards my musical adventures you can e-transfer allison@allisonbrown.ca.  Thanks so much to everyone who made donations to my Go Fund Me which made these recordings possible!  The covers EP features FIVE songs, artwork by Sarah Jane Baggio, a stellar lineup of musicians including Paul Aitken, Ian McKay, Russ Macklem, Tara Dunphy, Dan Henshall, Jedd House, and was recorded in August at London's Sugar Shack by Simon Larochette! I'm so happy with how these songs sound and hope you all enjoy!
Coming up on Monday, November 21st, I'm playing as part of the Monarch Cafe Songwriters' Series at The Bank Theatre in Leamington along with Ron Leary, Julie Ross and host with the most, Justin Latam! Tickets are $15.00, don't take a chance, get your tickets in advance here: https://checkout.square.site/buy/PHEWZLRZSXO4YMAZJV4MWLAO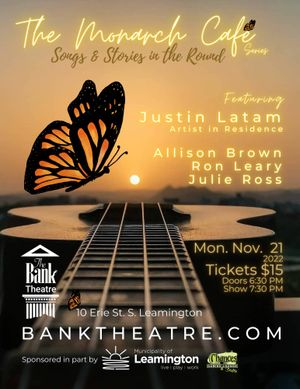 It's the last week to order your Christmas and Holiday Cards! Last day for orders is November 21st, hand-crafted cards are a great way to spread cheer to your friends, family and colleagues! You can find the order form on the cards page here: https://allisonbrown.ca/cards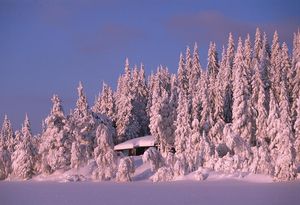 And as the holidays get closer, I'm getting ready once again to head up to my snow-covered cabin in the woods in a mystery location in Northern Ontario to share my annual "Fireside" Christmas Radio Hour, I'm searching for new Christmas, Holiday and Winter music to include, particularly from Canadian artists... this year's theme is "The Ghosts of Christmas Past, Present and Future", if you have any recommendations or if you're a musician with new holiday music to share, get in touch - allison@allisonbrown.ca.   
Thanks so much again to everyone involved in the "Just Another Memory" recording project and hope you enjoy the first recordings I've done since 2018! Allison