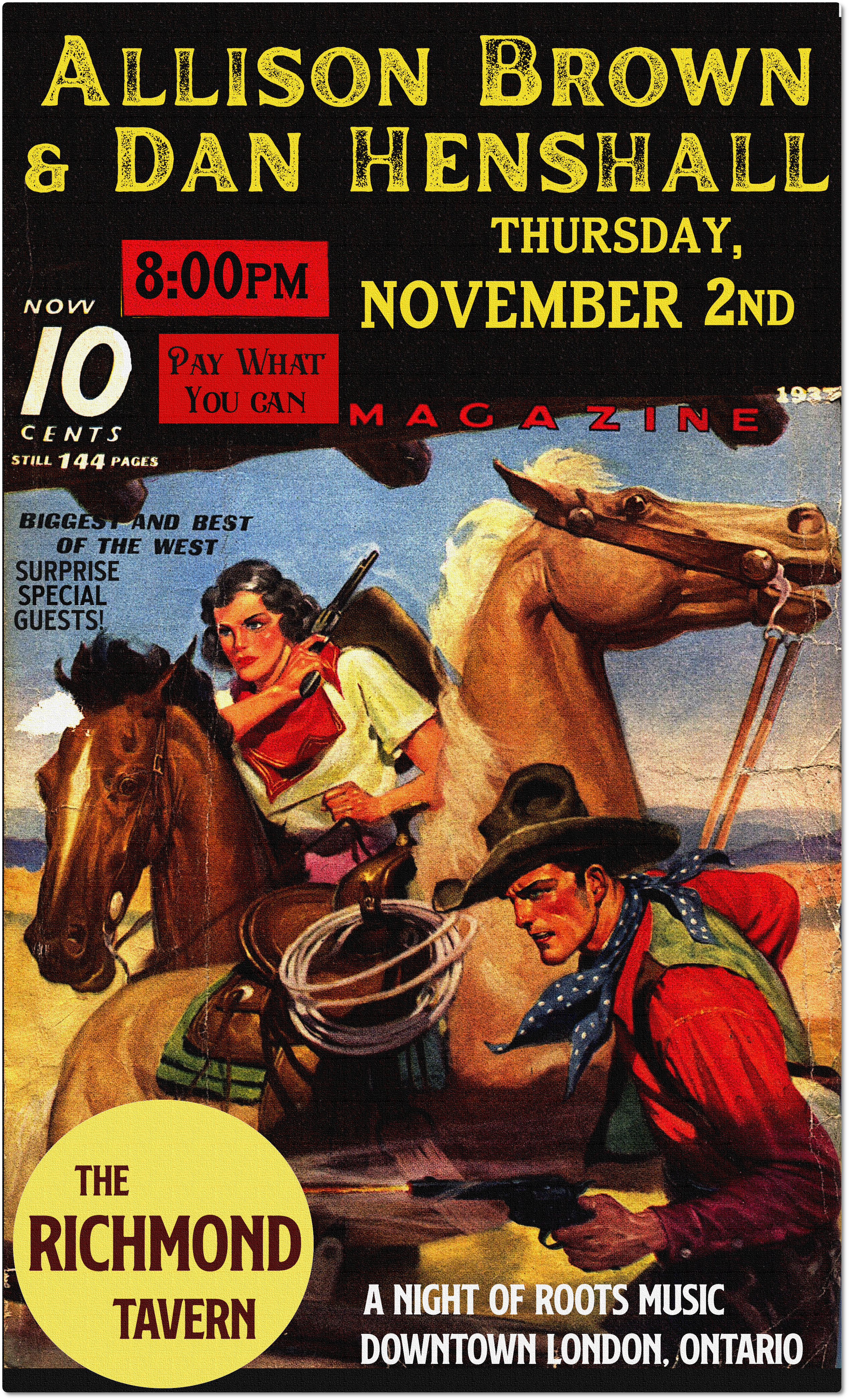 Autumn is in full swing and I've had some great early fall adventures playing at Phog with Mike Houston and heading up to Algonquin Park for the glorious changing colours… Next up I'm back in London at The Richmond Tavern for a casual Thursday night show November 2nd with my pal Dan Henshall, and some surprise special guests, 8pm sharp, Pay What You Can! 
It's that time of year again! 
Time to order your Christmas and Holiday Cards!
A personal handmade card is a great way to celebrate the season and reach out to your family, friends and colleagues.
All cards are "4.25 x "5.5 and include an envelope.  
Pack of 5 Cards - $17.50 plus $2.50 postage = $20.00
Pack of 10 Cards - $35.00 plus $3.00 postage = $38.00
Pack of 20 Cards - $70.00 plus $4.00 postage = $74.00
Orders of over 20 cards will be priced individually.  Place your order from the CARDS page or email allison@allisonbrown.ca.
Last day to place your order is Monday, November 20th, your cards will be mailed before December 4th.  Cards will be sent based on when you've placed your order, so order early! 
I recently added a few more videos to the VIDEOS page and to my YOUTUBE Channel from last summer at 14th Coffee Co. along with the amazing Grady Caplin on guitar - check those out!
Here's a few photos from Algonquin !  See you soon - Allison